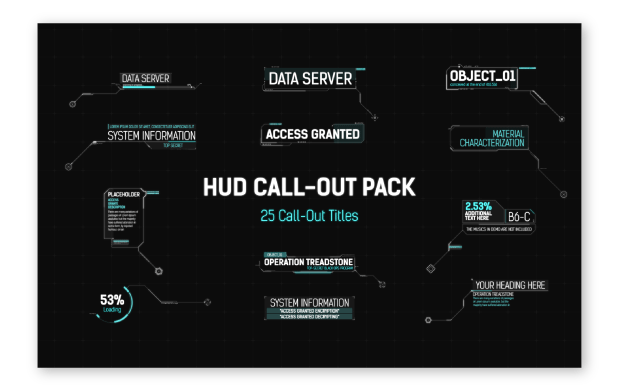 PROJECT DETAILS
HUD Call Out Titles
Call Out Titles help to attract buyers' attention to the product, highlight its main features, draw attention to the basic specifications.
Project Date: 20 December 18
HUD Call Out Titles
This 25 HUD 4K Call Out Titles designed in futuristic digital style will be perfect choice for hi-tech product showcase. You can easily change colors to match the style of your footage, choose between ten target types, or switch the leg and target off to use call out like a lower third.