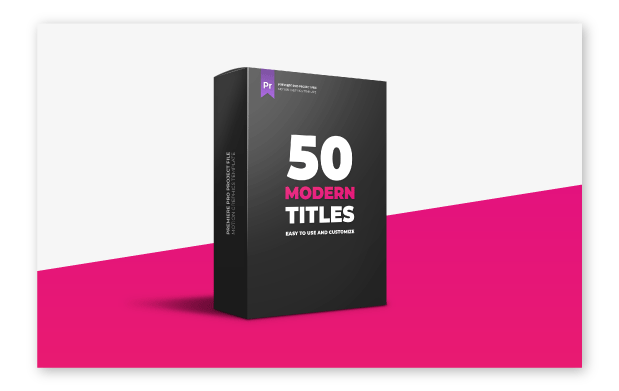 PROJECT DETAILS
Modern Titles
This 50 Stylish and Modern 4K Titles will be perfect for your slideshows and presentations, youtube or facebook videos, TV shows and interviews, trailers and teasers.
Use you photos or videos, change text, play with colors, play with frames and shadows and achive absolutely different and unique look.
Project Date: 18 September 18
Modern 4K Titles
Classic and clean design of these Titles, their smooth animation and moderate style always will be in demand. Change text, colors, position and receive super stylish look. No plugins required.